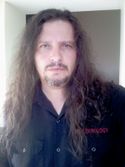 Chicagoan Louis Svitek has played in Chicago's most popular rock bands Zeotrope, Lost
Cause, and Mayhem Inc. (While opening for Anthrax, Mayhem Inc. almost burned the stage
down at Chicago club The Cabaret Metro and the band was subsequently banned from playing in
the Chicago-land area forever).

A short time later, Svitek was asked to join Chicago thrashers Zeotrope and hit the road
where he met front-man Billy Milano who asked Svitek to join the confrontational band M.O.D.
He made his way to the East coast recording two albums with the band. He and bass player John
Monte went on to form the band Mindfunk. Mindfunk's first album was one of the top three
guitar albums recorded in 1991 (Guitar World Magazine), and went on to record Dropped and
People who Fell from the Sky.

While still with Mindfunk, Svitek was sought out by Al Jourgensen, founder and front-man
of the influential band Ministry and went on to record and tour with them. While playing with
Ministry he was asked to appear with Pigface, Sister Machine Gun, and movie soundtracks such
as The Matrix. While on tour with Ministry, Svitek met The Redd and they landed two songs in
the movie Blue Hill Ave (featuring Allen Payne) that has since become an Urban Underground
Cult Classic.
Looking for a new creative outlet that would allow him to work across several genres of
music, guitarist/composer Louis Svitek, started producing music and founded Chicago-based
WuLi Records.
In 2006, Svitek partnered with drummer/composer/producer Ryan McGuire (ORyan
Productions). Their combined talents produce music that maintains imaginative freedom for the
artist and potent market appeal.
Their partnership with Fontana Distribution/Universal Music Group brings the full
power of their distribution channels, media access and social networking to bear on WuLi's
endeavors. Today, WuLi records is inundated with requests from artists (both unknown and
popular) to produce and collaborate their music. They are carefully (and enthusiastically)
reviewing the artists and have begun signing new acts to the label.


Life of Crime-Zeotrope(Combat Records 1987)
Guitars

Chicks Go Wild- Lost Cause((Walkthrufyre Records 1989)
Guitars



Surfing M.O.D.-M.O.D.(Megafore Records 1988)
Guitars
Gross Misconduct -M.O.D.(Megafore Records 1989)
Guitars
Loved Thousands Hated by Millions -M.O.D.(Steamhammer Records 1995)
Guitars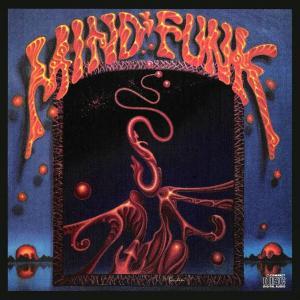 People Who Fell from the Sky-Mindfunk(Music For Nations 1995)
Guitars
Dropped-Mindfunk(Megaforce Records 1993)
Guitars
Mindfunk-Mindfunk(Epic 1991)
Guitars

Vagabonds of the Midwestern World-Compilation
Guitars

Attonement-Final Cut (Slipdisc Records 1998)
Guitars


Psalm 69: The Way to Succeed and the Way to Suck Eggs-Ministry (Sire/Warner Brothers 1992)
Guitars
Just Another Fix-Ministry(Warner Brothers 1995)
Guitars

Linger Ficken Good and other Barnyard Oddities-Revolting Cocks(Sire/Reprise/Warner Brothers 1993)
Guitars




Empathy/Steamroller-Pigface(Sub Pop 1993)
Guitars
Notes from thee Underground-Pigface(Invisible Records 1994)
Guitars

The Best of Pigface- Preaching to the Perverted-Pigface(Invisible Records 2001)
Guitars
A New High in Lows-Pigface(Invisible Records 1997)
Guitars


Engine-Die Warzau(Wax Trax/TVT 1995)
Guitars
Convenience-Die Warzau(Pulseblack Records 2004)
Guitars



The System Doesn't Work-Project 44(Underground Inc. 2005)
Recording Engineer & Guitars



Only out for Destiny-The Redd(WuLi Records 2007)
Produced, Mixed & Guitars


Get it In Blood-The Redd(WuLI Records 2011)
Produced, Mixed & Guitars




So I'm Told-Lee DeWyze(WuLi Records 2007)
Guitars
Slumberland-Lee DeWyze(WuLi Records 2009)
Guitars
What Once Was-Lee DeWyze(WuLi Records 2012)
Guitars